News
2023.03.14 Press Release
iruka reaches Europe: Opens delivery center in Barcelona to accelerate sales Europe-wide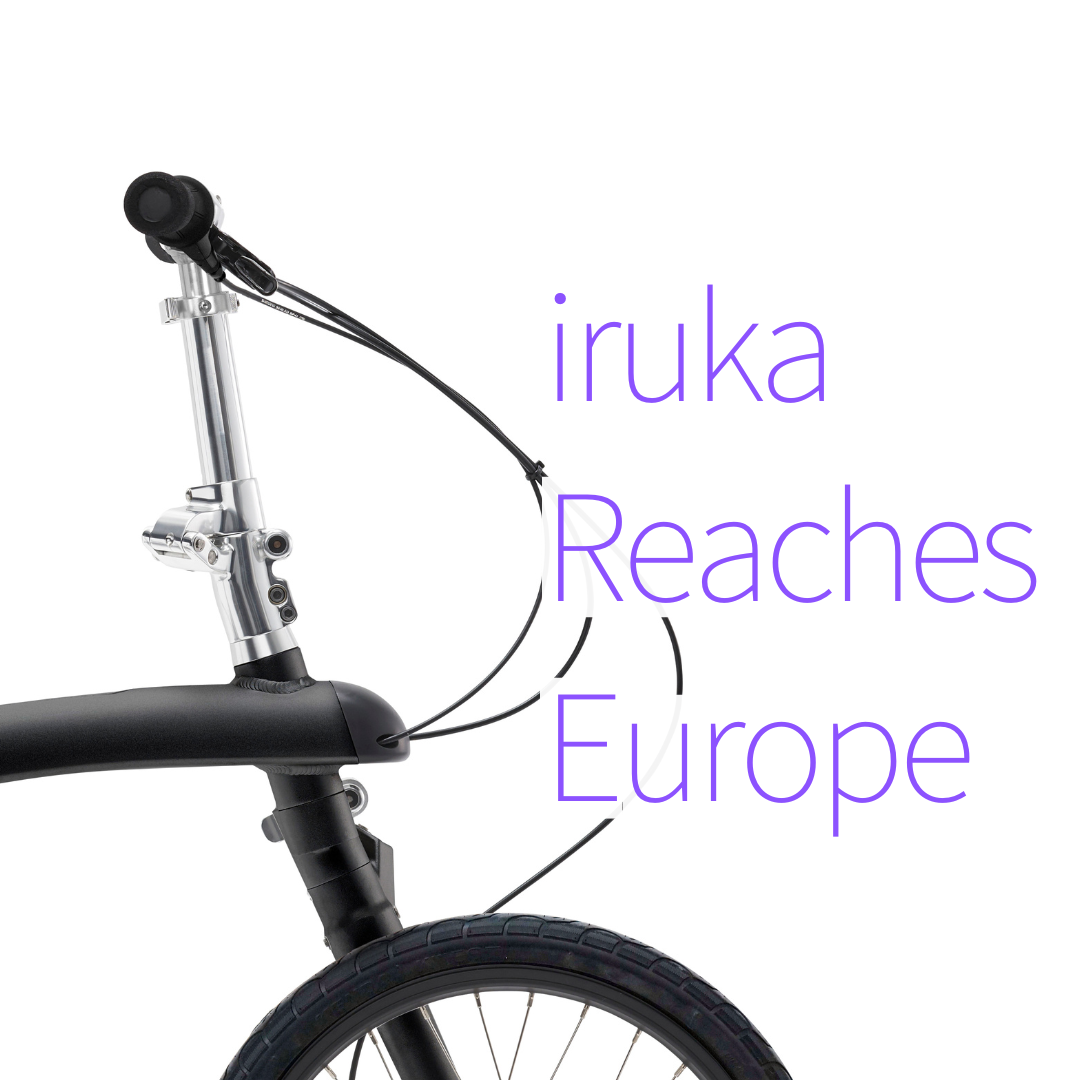 Japanese folding bicycle company iruka Inc. (Shibuya-ku, Tokyo; Masaki Mark Kobayashi, Founder and President) opened a delivery center in Barcelona, Spain in March, to develop the dealer network to accelerate the sales of iruka in Europe.
iruka is a "Mobile Transformer Bicycle" which is superbly adapted for city riding, and also has revolutionary fold-up portability and storability. Since the launch in the summer of 2019 after ten years of development, it has been shipped to 11 countries: Japan, Indonesia, Singapore, Hong Kong, Taiwan, Malaysia, The Philippines, Canada, Mexico, Spain and Italy. Its innovative design is highly praised worldwide as it combines both functionality and beauty at an exceedingly high level, and 49% was exported overseas.
In recent years, our sales activity in Europe has been quite limited due to the delay of both production and international transportation caused by the COVID-19 pandemic. Now that the circumstances have been recovering, we are starting to develop the Europe-wide dealer network. By keeping the inventory in the warehouse in Barcelona, European dealers will be able to receive our products without paying the tariff (except non-EU countries) and expensive transportation costs. Delivery time is less than one week after the order. We have agreed with the following three shops on the dealership and will gradually expand the network.
BK Lisboa (Lisbon, Portugal)
Av. Infante Dom Pedro 78, Centro Comercial Scala, loja 35, Alverca do Ribatejo, Portugal
https://www.bklisboa.pt/iruka
Jour de Vélo (Paris, France)
41 rue de Citeaux, Paris 12, France
Whatabike! (Barcelona, Spain)
Carrer Masnou 17 baixos, Barcelona, Spain
We now have two models, the flagship model iruka S (JPY 254,800 as the retail price in Japan), with 8-speed and sport specs, and the value model iruka C (JPY 199,800), with 5-speed and comfort specs, both in five colors: Silver, Storm Gray, Black, Blue and Red. By the completely revolutional folding structure that features distinctive eye-catching bilateral symmetry with an arc-shaped jack-knife frame and a stout left-hand cantilever front fork, iruka changes its form into the following four modes to expand the mobility of the users.
Run mode: Astonishing riding performance
This is iruka on the run. While featuring small-diameter 18-inch wheels, iruka offers superb riding performance on a par with large-wheeled sport bikes. The highly rigid frame with no folding hinges on the top tube, which is the backbone of a bicycle, well thought-out geometry design, and precise parts selection make your riding experience something special, above all in urban areas like Tokyo.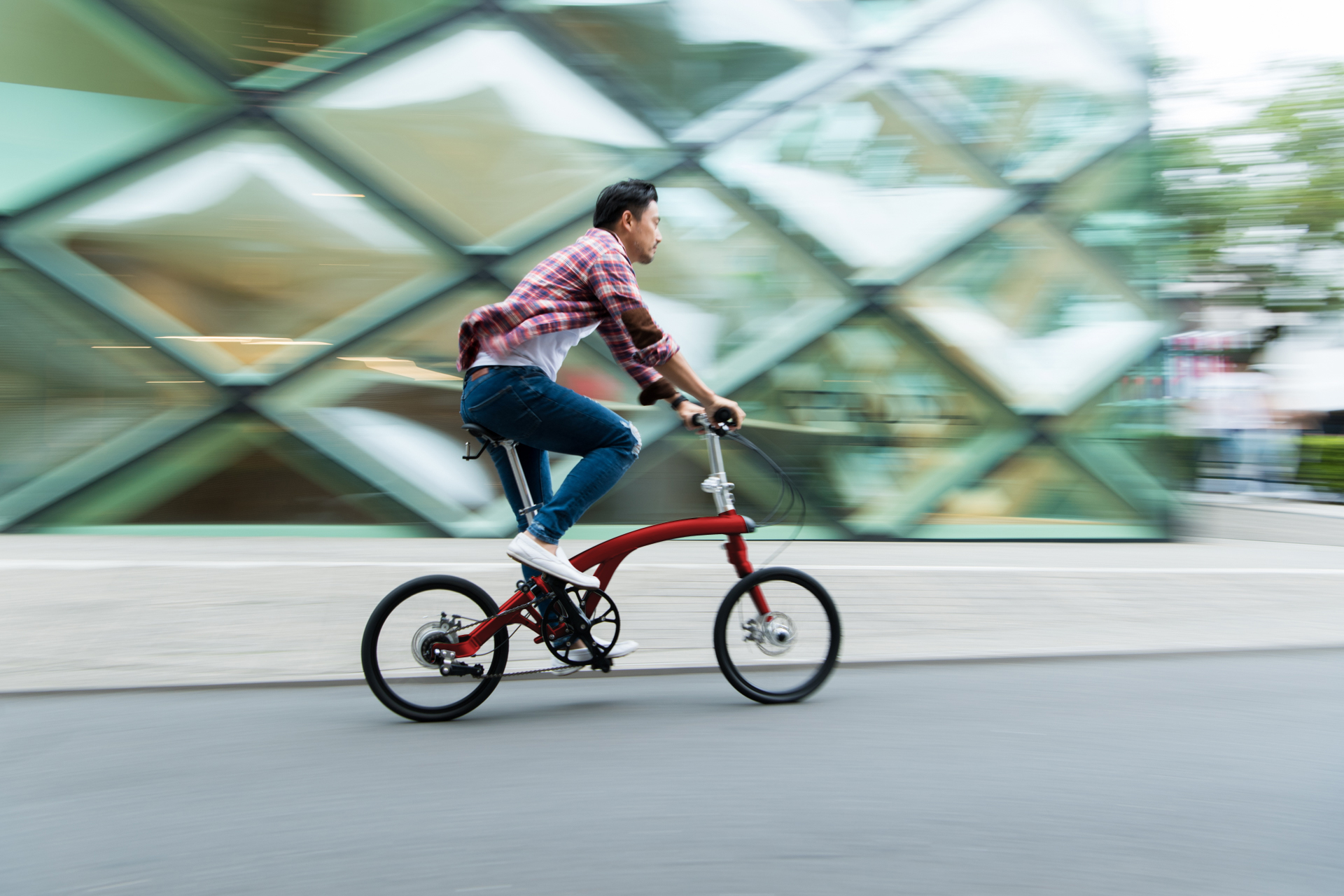 Wait mode: Sit down, and wait
In space-saving Wait mode, iruka can be parked with just the rear wheel folded. It stands on its own, and is only two-thirds its full length, or about half the length of a standard bike, so you don't need to worry about finding the parking space.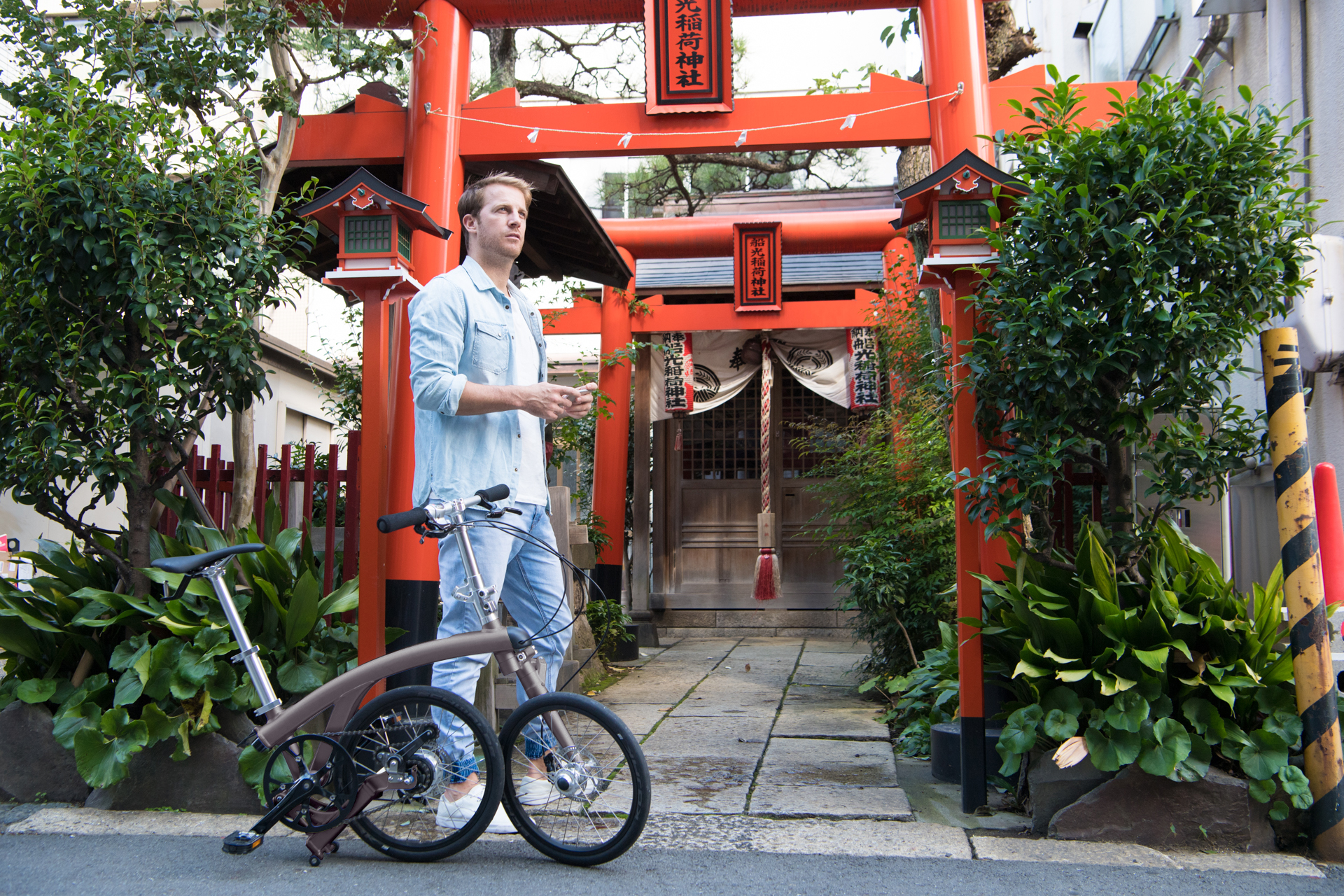 Walk mode: Walk it. Roll it.
In Walk mode that only the saddle is unfolded, its front and rear wheels fold parallel and coaxially, which allows you to roll iruka like a carry cart. At metro stations, airports, and office hallways, you no longer have to lift up the bike to carry. Just roll, if your bike is iruka.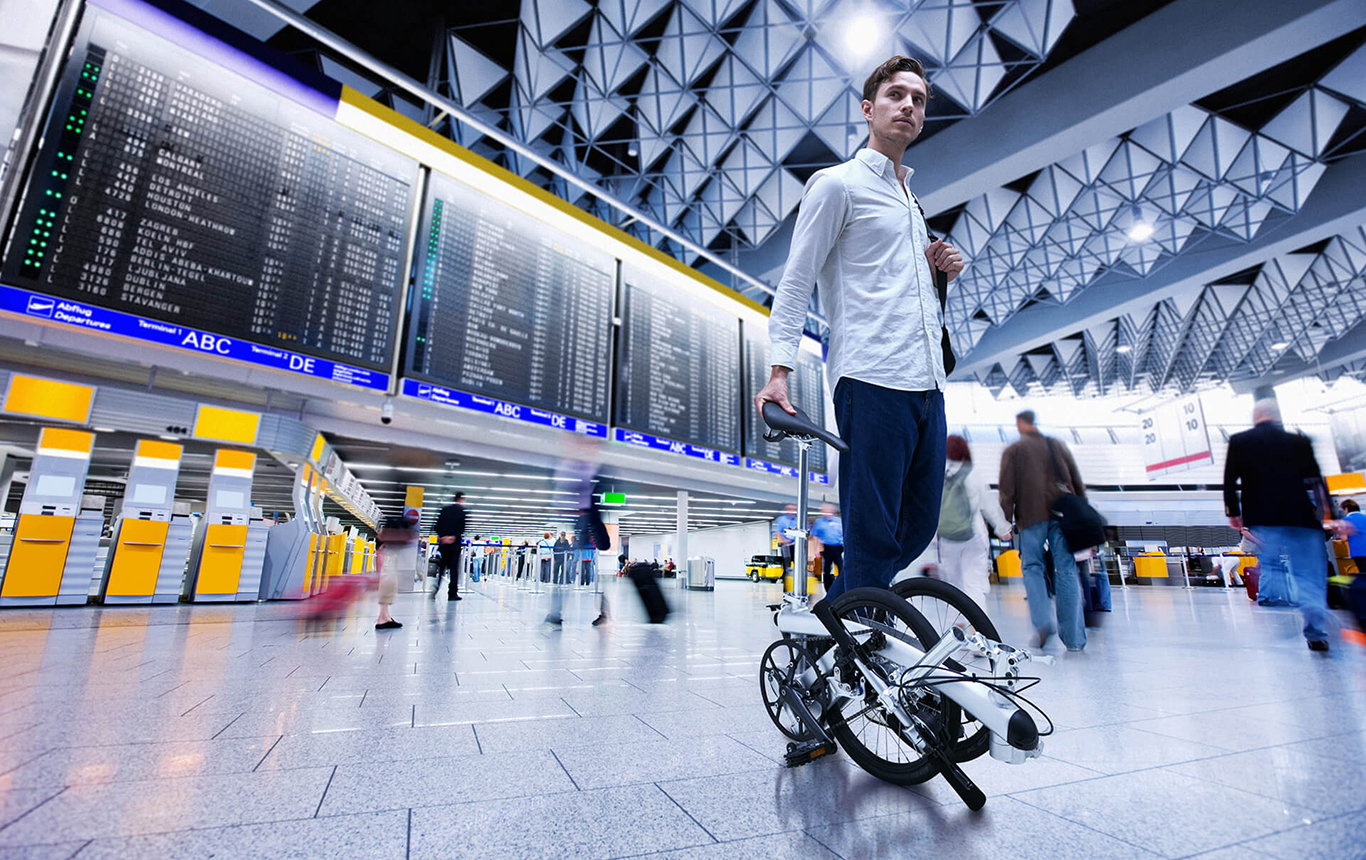 Sleep mode: Never been more compact
For storage, fold up completely into Sleep mode. With a folded size of W78 x H48 x D35cm, iruka is about 30% smaller than an ordinary folding bike.* The folded shape is a beautiful rectangle that is close to the golden ratio, and it fits easily under a desk, in the trunk of a car, or anywhere. Stand it up, and you can put it between your feet at the train box seat.
Based on a comparison with the W x H x D measurements of a standard 20-inch folding bicycle.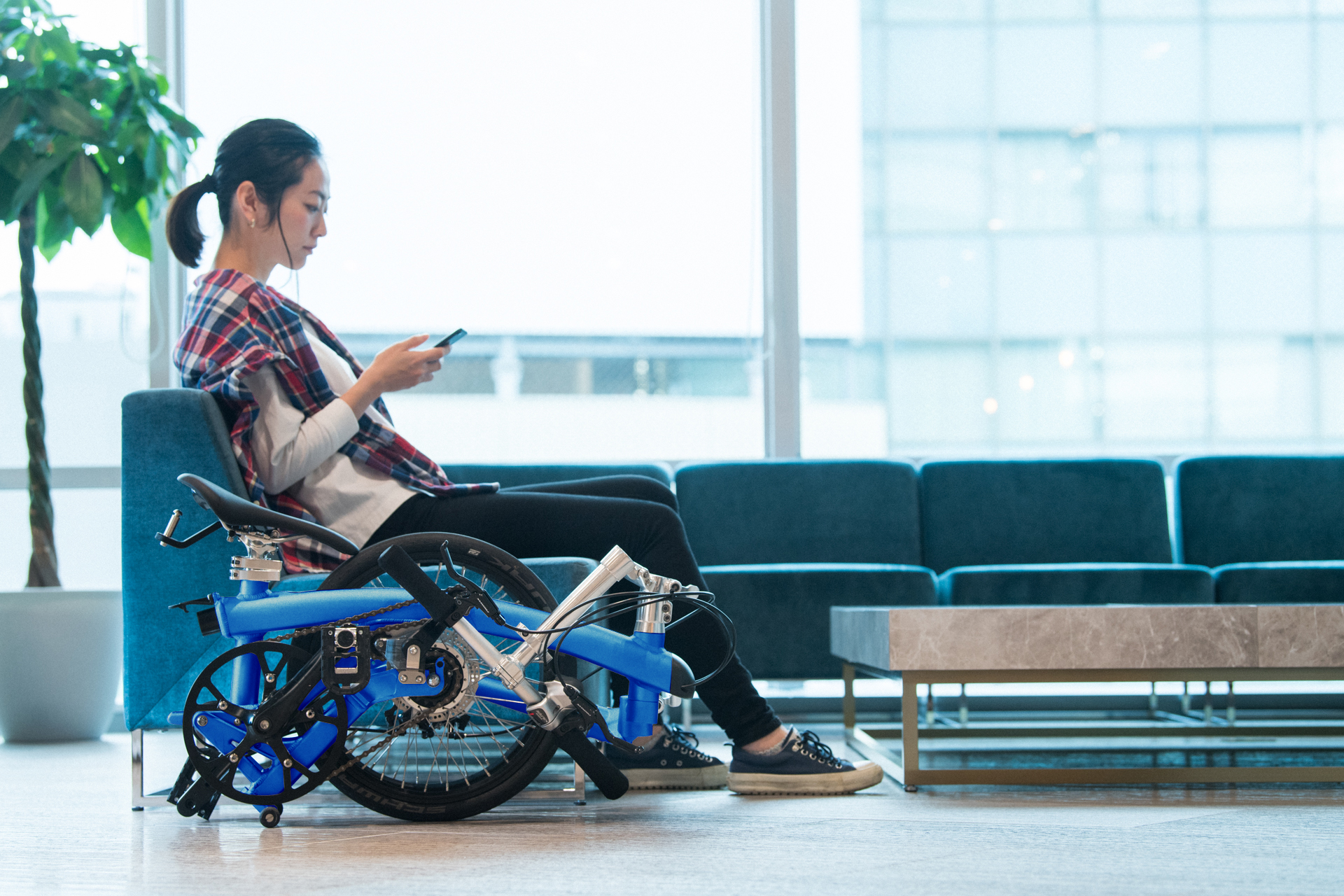 At the delivery center, we will have both models in all colors and the following accessories.
iruCart (JPY 49,800)
Compact cycle trailer that doubles as a cart.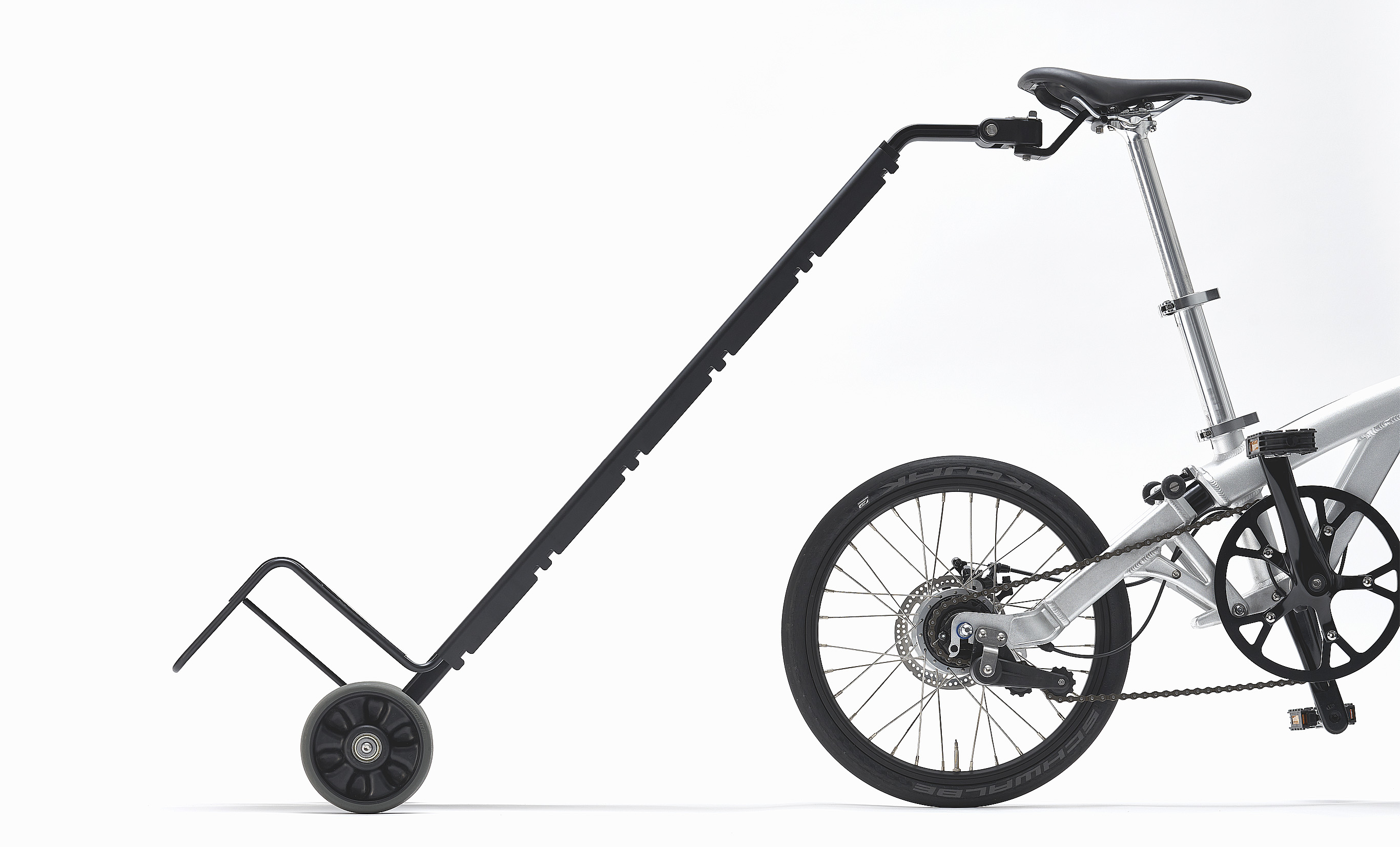 iruCarry (JPY 19,800)
Detachable rear hanging carrier.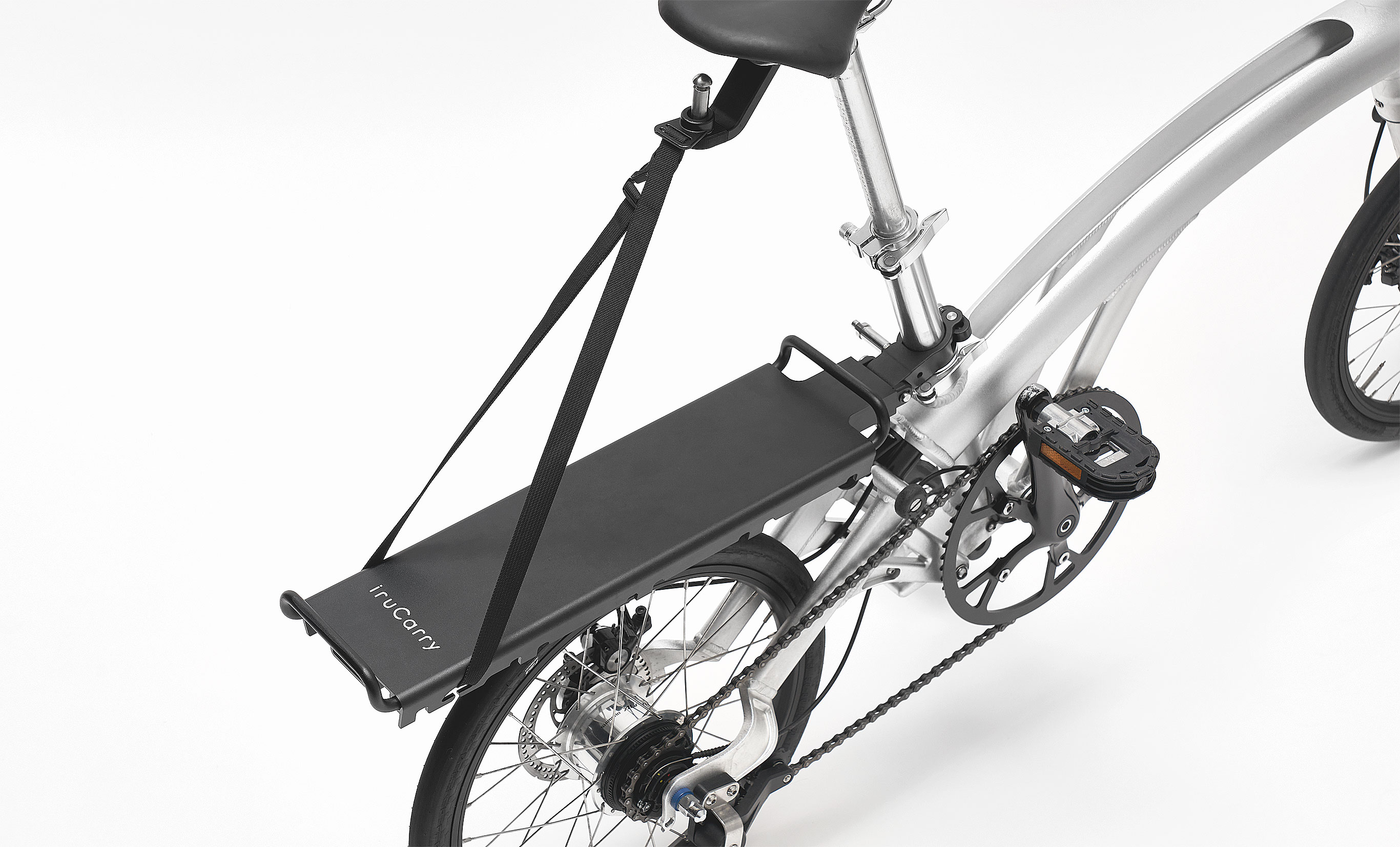 iruCatch (JPY 8,800)
Detachable bag holder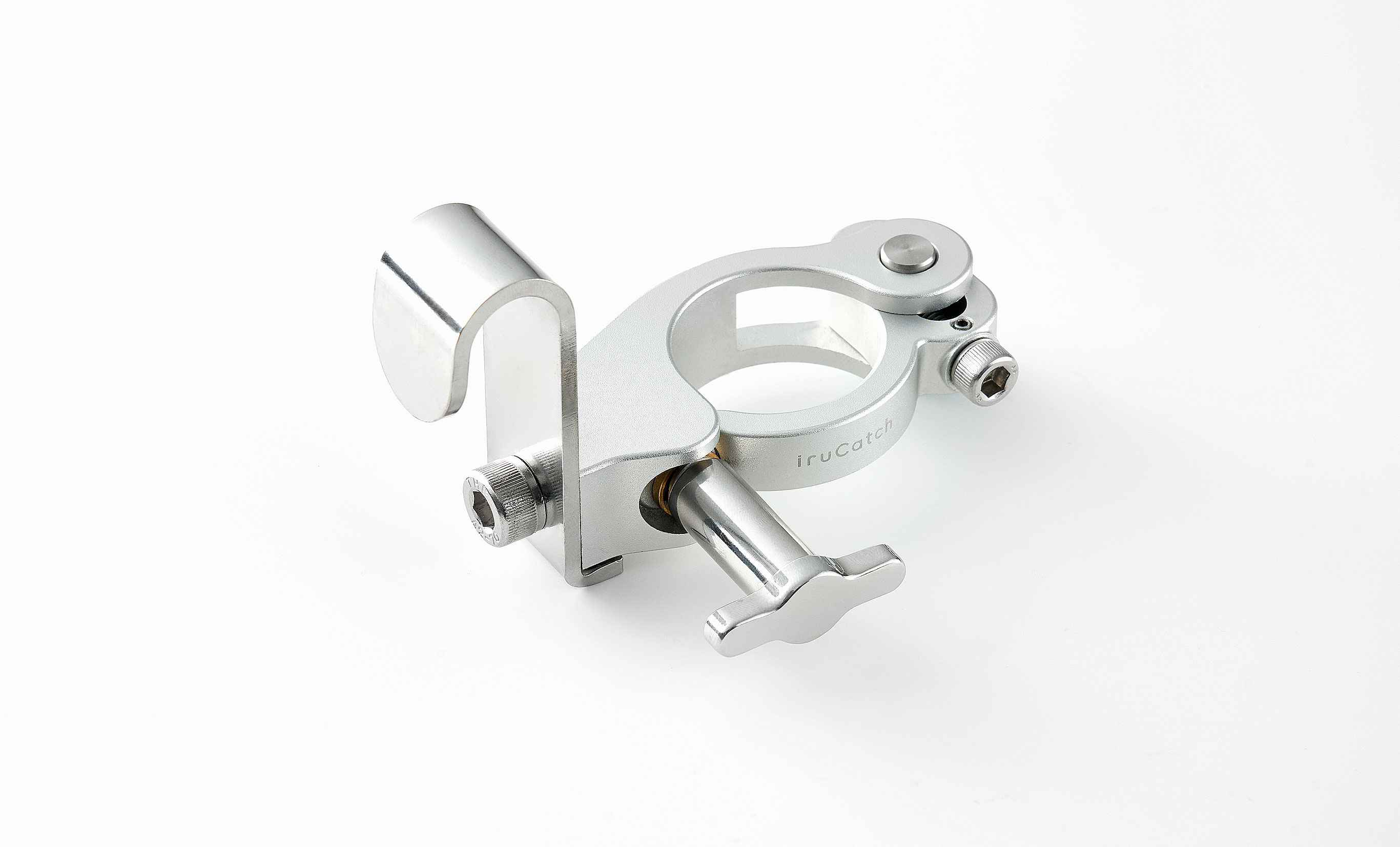 iruCanal (JPY 8,800)
Detachable mudguards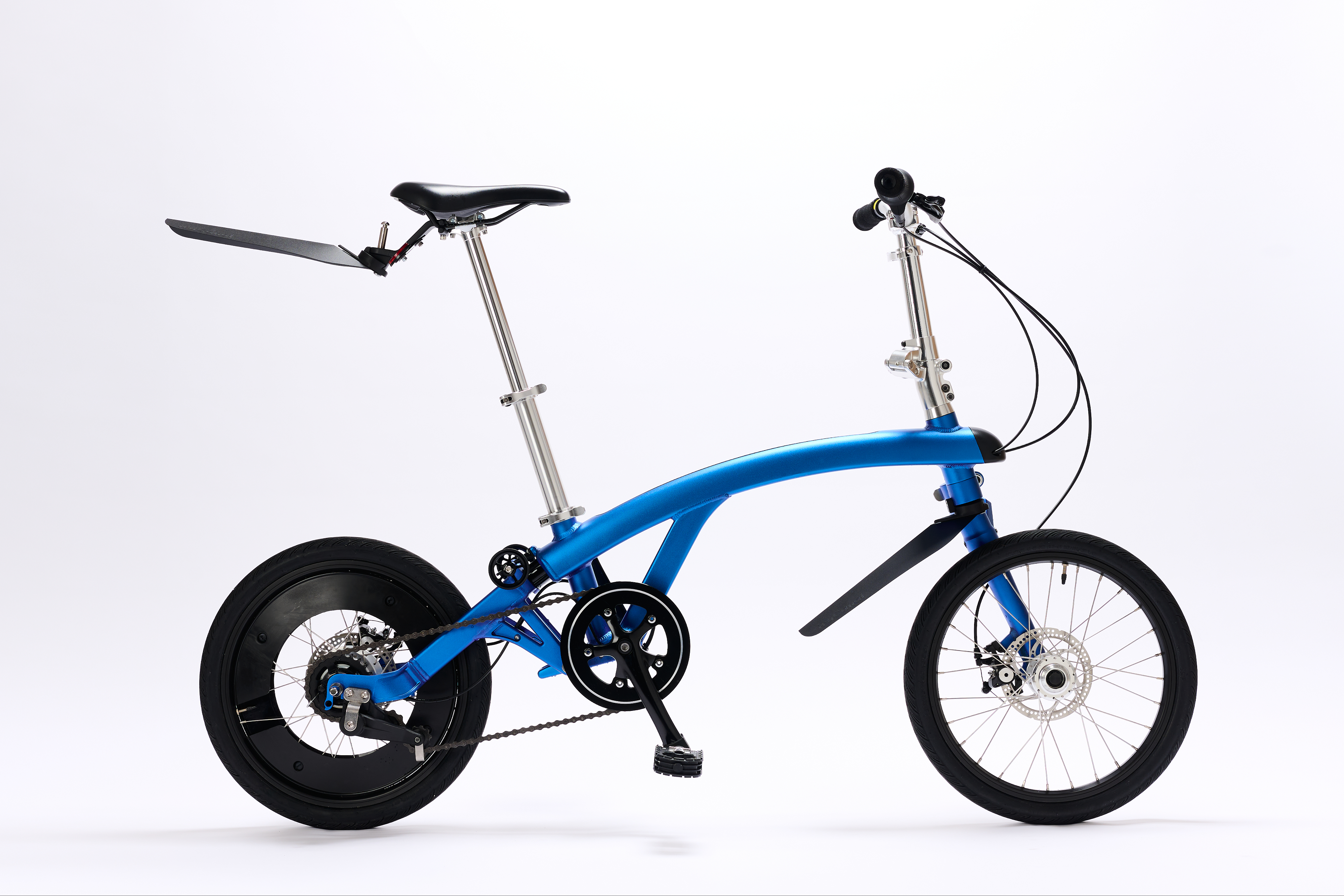 For the detailed specs of iruka S and C, see Overview | Lineup and specs. For the details of the accessories, see Accessories.
—
About company
iruka Inc. is a folding bicycle company based in Tokyo. We create the products that make our travel time happier such as iruka folding bike and iruCart compact cycle trailer to achieve our vision, "a world where biking is considered cooler than riding a Mercedes would be slightly different." For more about our company, see Corporate.
Contact
info@iruka.tokyo