News
2019.12.25 From Founder
To Flippers
Message from Mark, the founder
First, I will call the iruka product owner "Flipper" from today. If you have iruka, iruCart, iruCarry or iruCatch, you are one of the Flippers.
—
2019 was a big year for me and the company. The main events that we experienced were as follows.
Launch of iruka

Started sales at 9 stores in Tokyo and Yokohama, and expanded to 19 stores nationwide

Launch in Indonesia, Singapore, and Hong Kong

Joined Eurobike and Cycle Mode International

Release of iruCart, iruCarry and iruCatch
Actually, about half a year has passed since the release of iruka, but I feel like it's been several years already.
As I pass the coming new year, when I ask myself what I feel now, what I find is the phrase "I'm happy". iruka is the product that realized the bicycle I wanted after 10 years. I run around Tokyo almost every day and sometimes across the country and abroad on that iruka — and there are people who like it, sympathize with my vision and story, and buy it although it's not cheap. I couldn't be happier. I appreciate the Flippers, the dealers and everyone who supports us. Thank you.
Well, 2020 may start with some unexpected news for the Flippers and the pre-Flippers. Please wait. Merry Christmas and happy new year.
Masaki Mark Kobayashi
Founder and President, iruka Inc.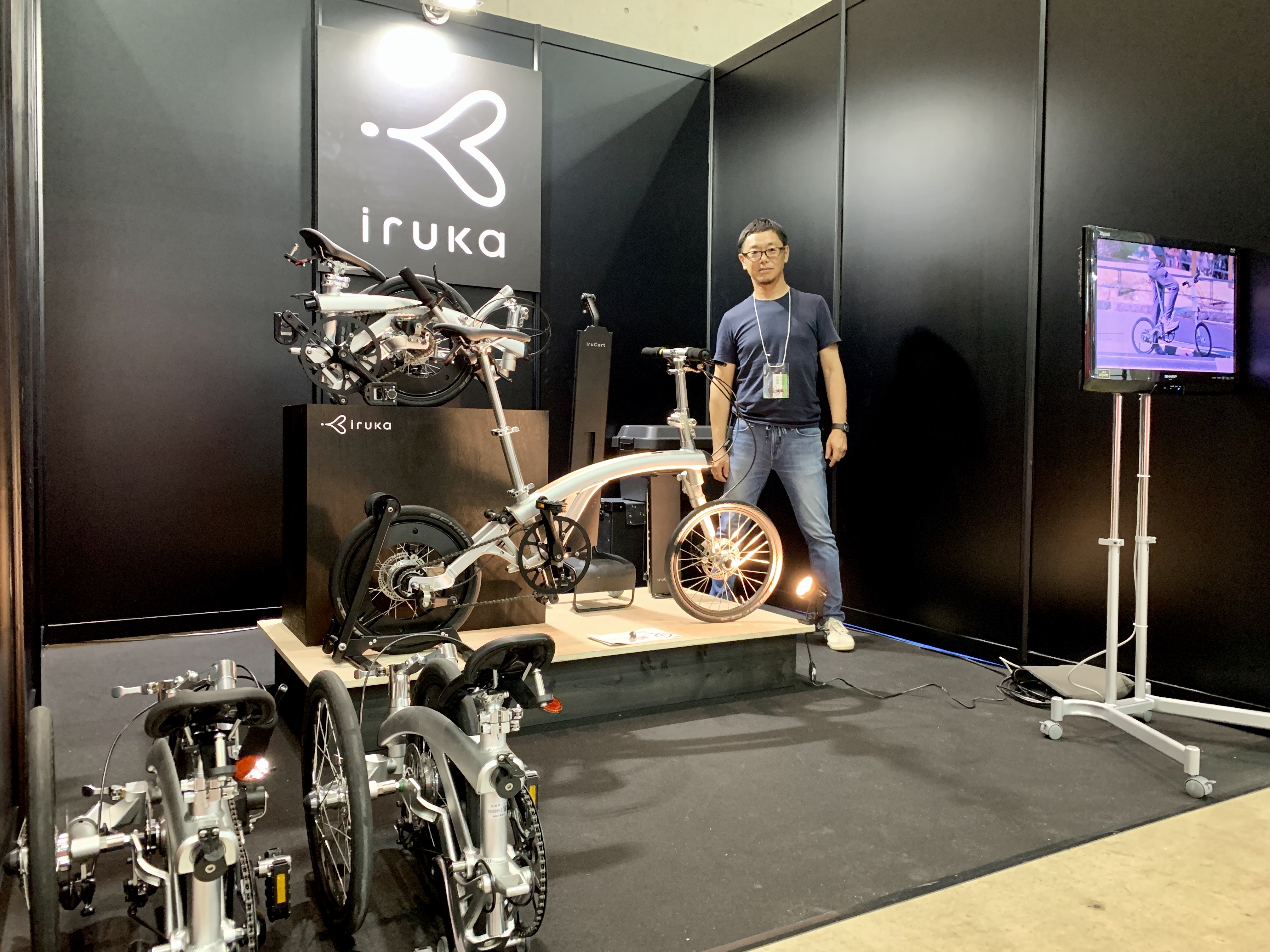 At Cycle Mode International 2019