Overview | Design
Ideas on wheels
Take the kickstand, for example.
You only need it when you park your bike.
That's why we designed iruka to park without one.
Riding, parking, carrying and storage.
All achieved with a minimum number of parts – simple and smart.
That's iruka's design concept.
Jackknife Frame
The jackknife frame. A pair of symmetrical arcs gives iruka its distinct look. The rear wheel folds into the center slit, enabling the bike to fold beautifully compact. iruka's highly rigid structure is achieved by doing away with the hinge on the top tube – the backbone of a bicycle – resulting in unsurpassed rideability and portability.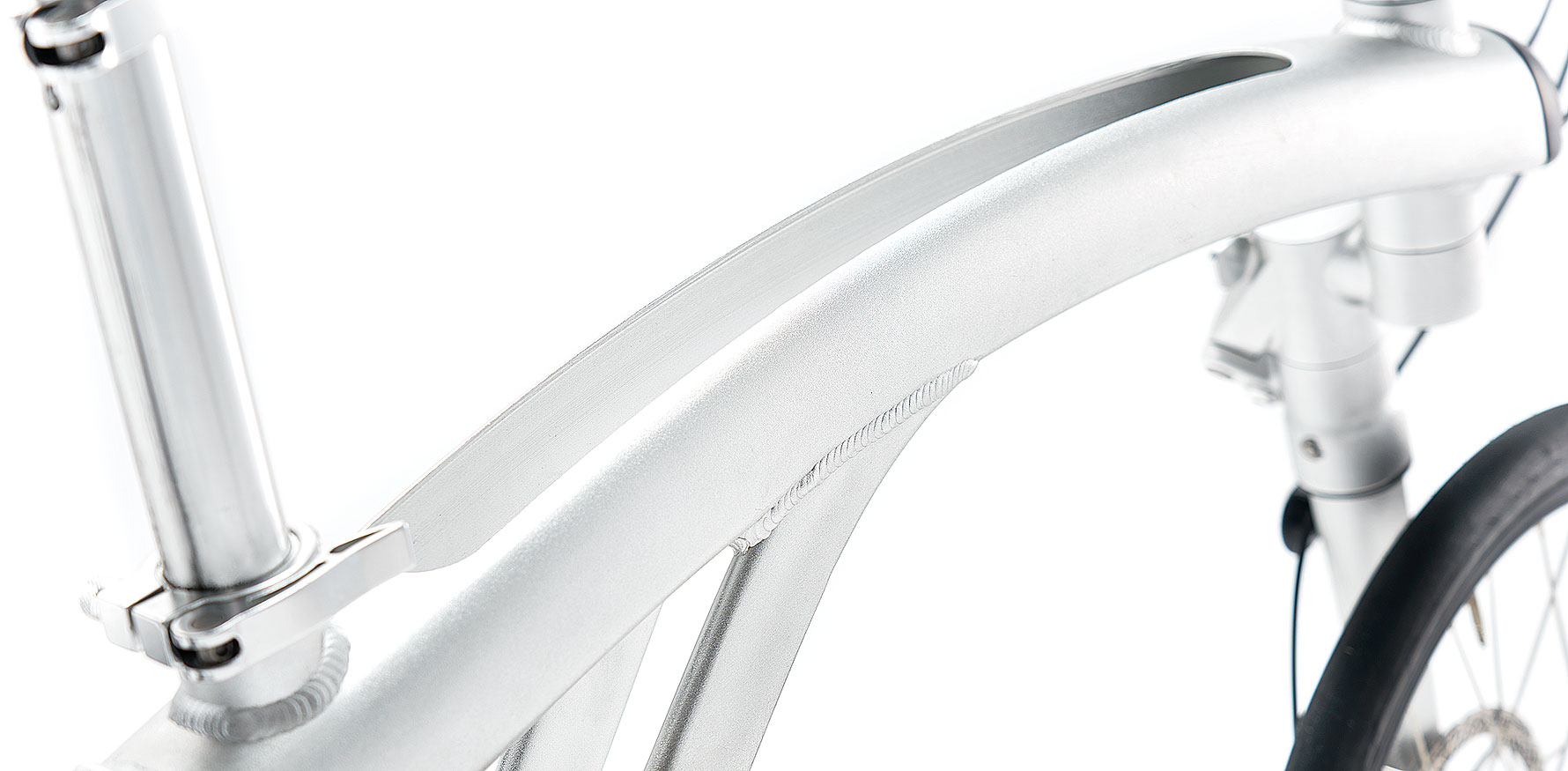 Front Fork
With our newly developed telescopic folding mechanism, we boldly designed the front fork with only a single cantilevered bar supporting the wheel from the left. The front and rear wheels can fold parallel and coaxial to one another, allowing the bike to be easily rolled while in the folded position.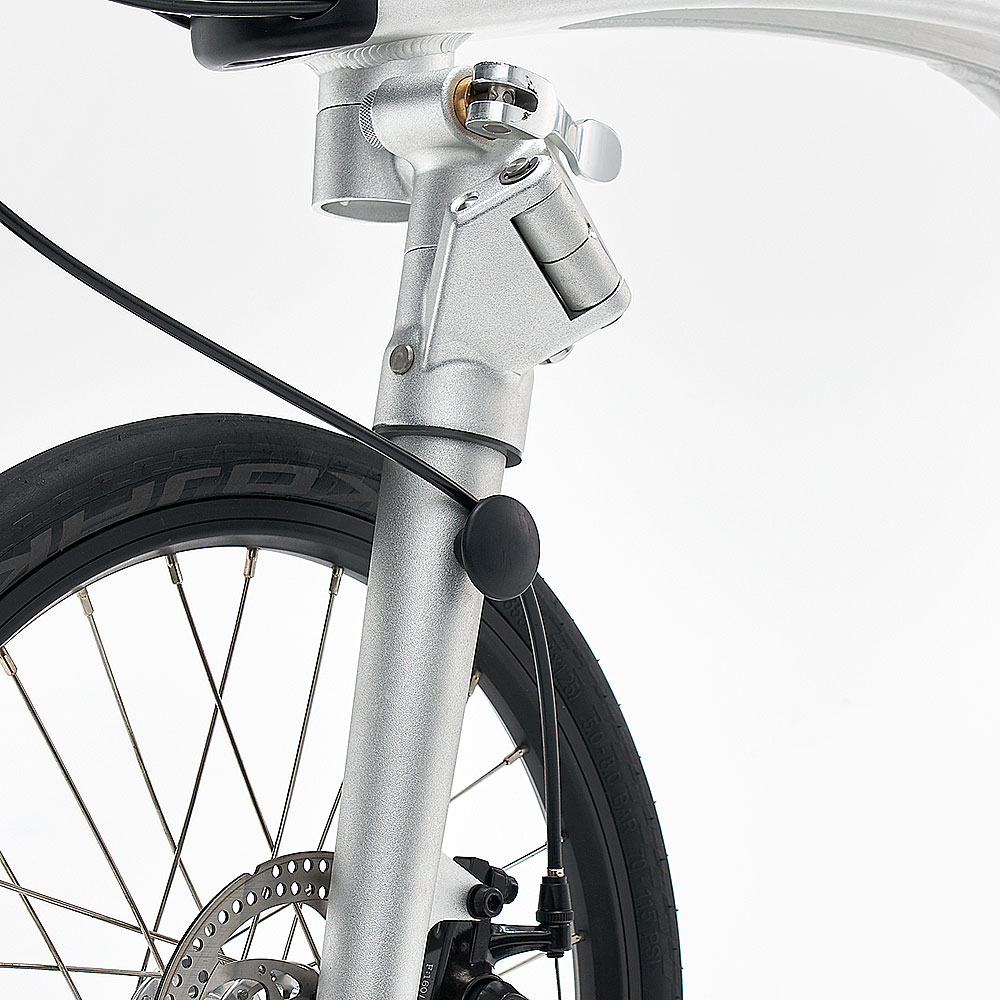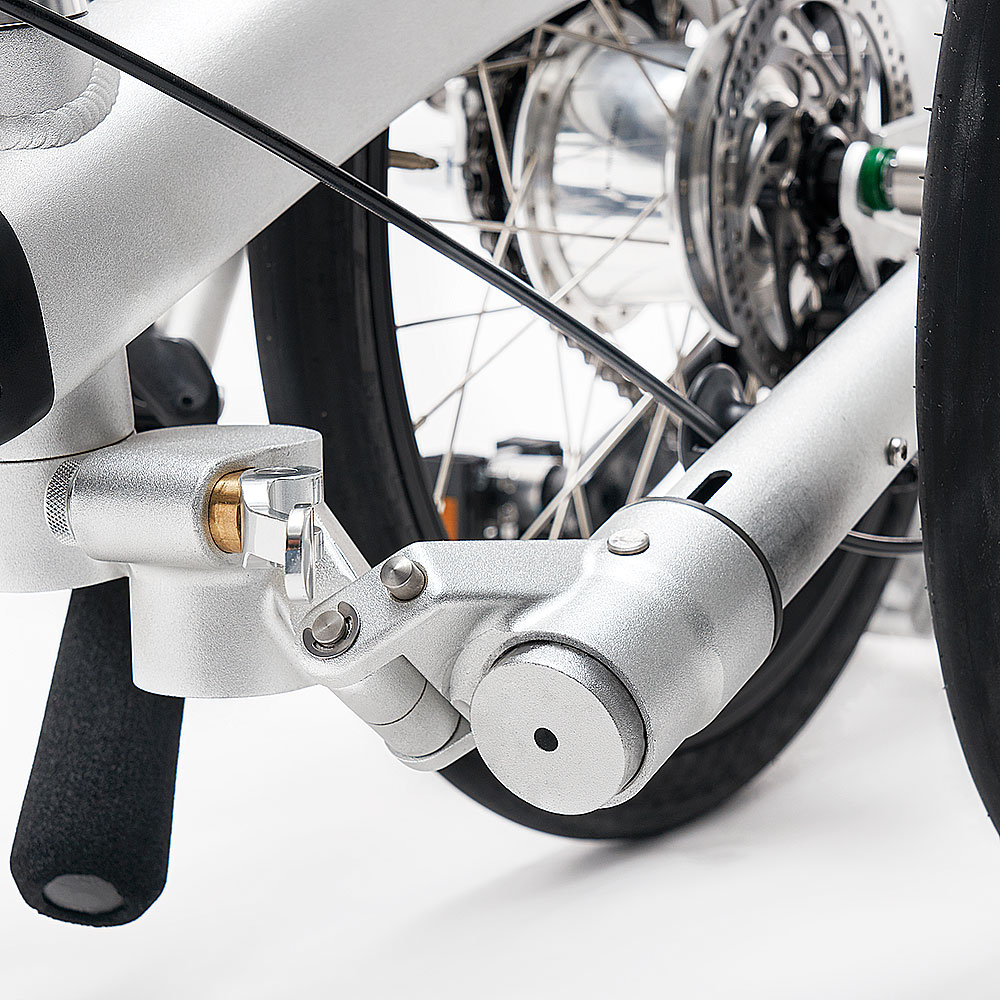 Rear Fork
With the rear wheel folded, the bike stands on its own, resting on the front end of the rear frame. The elastomer suspension is mounted at the joint of the main frame, absorbing subtle vibrations while on the road.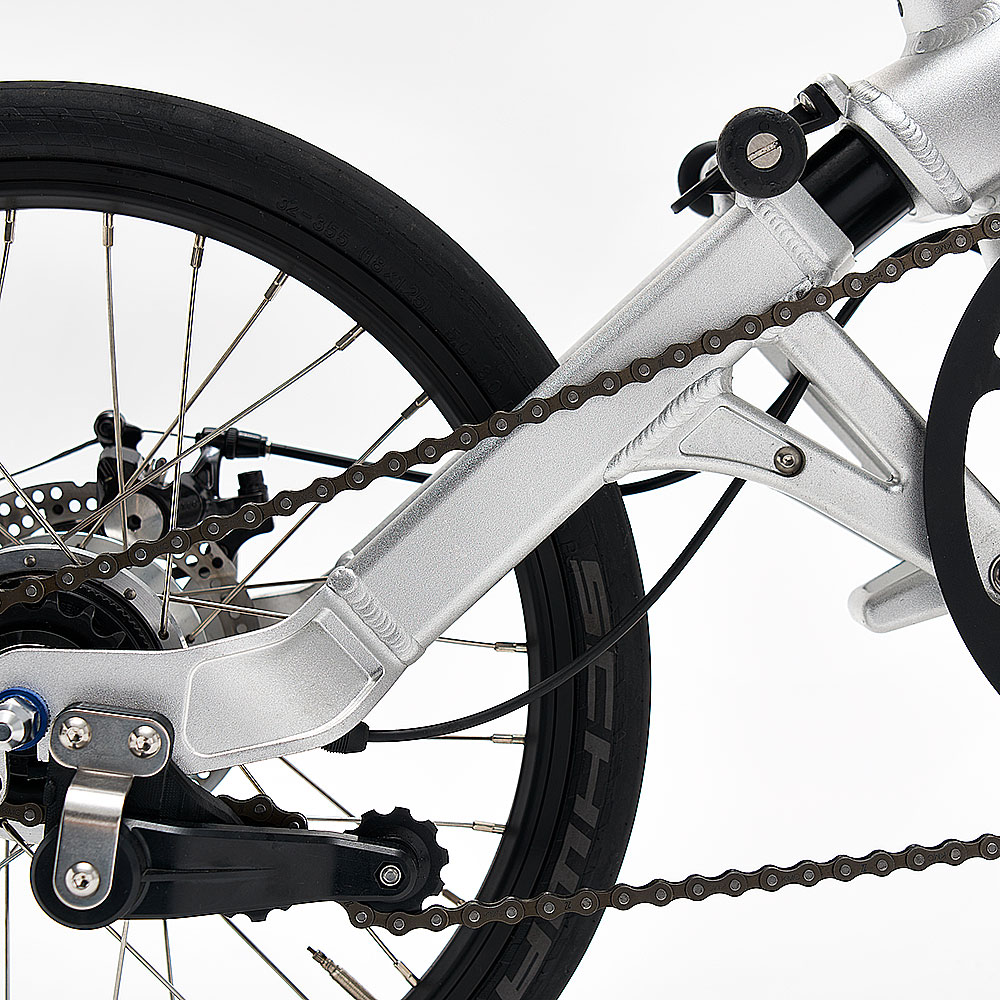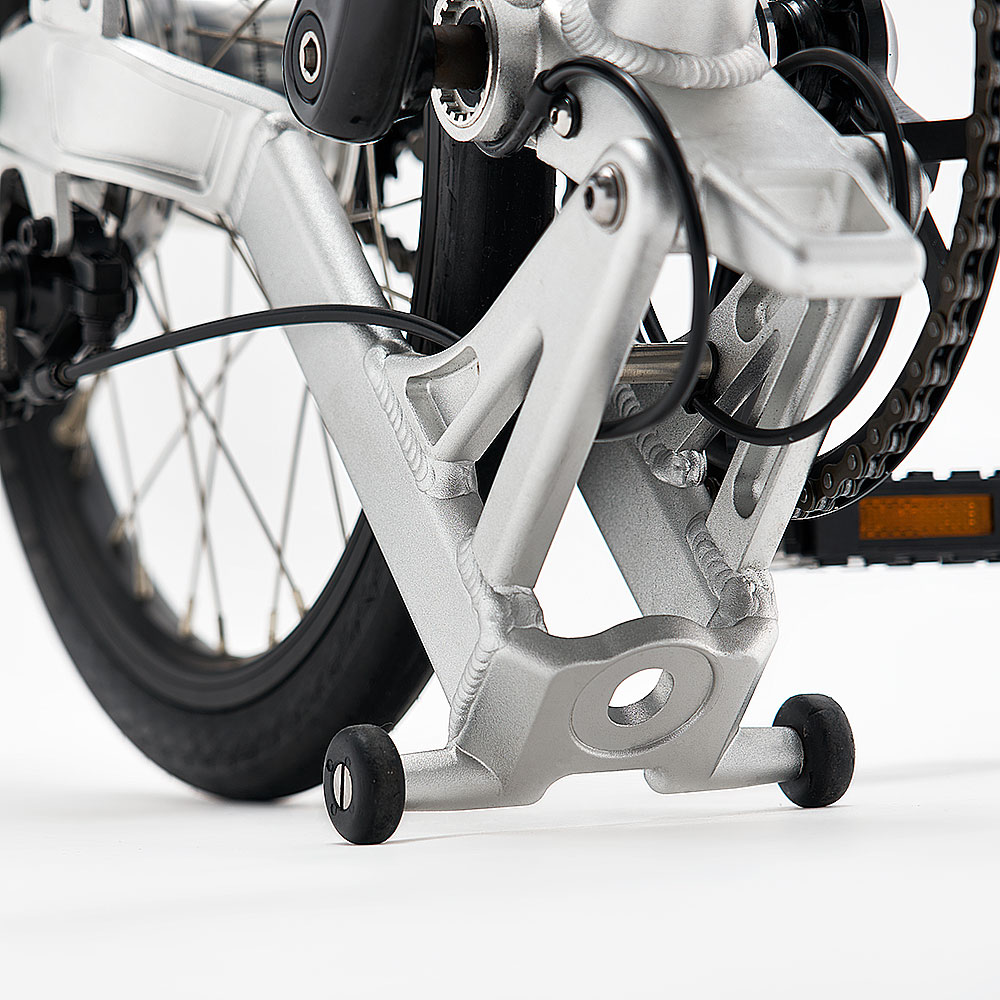 Stem and handle post
Due to our custom telescopic folding mechanism, rigidity at the base of the stem – typically a small folding bike's weakest point – is drastically increased. The adjustable height handle post can accommodate a wide variety of riding positions. And it becomes your bag carrier when you attach iruCatch.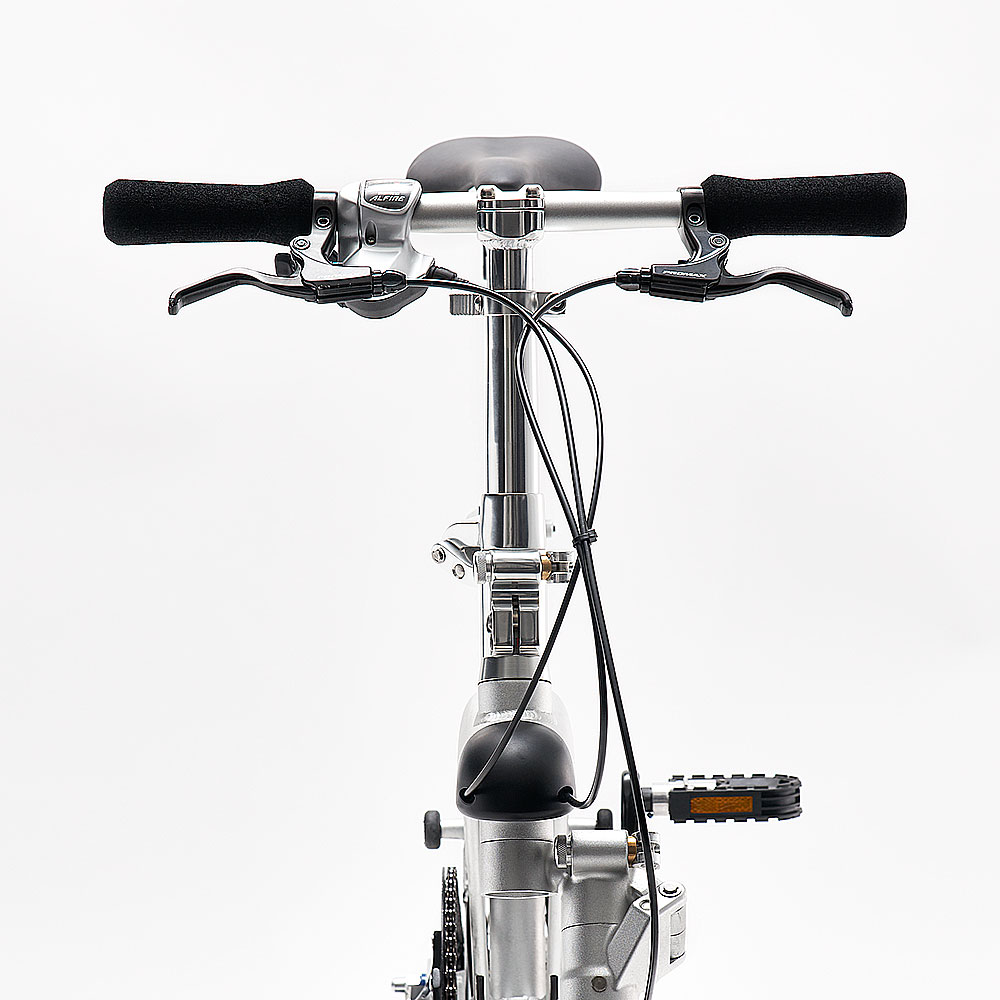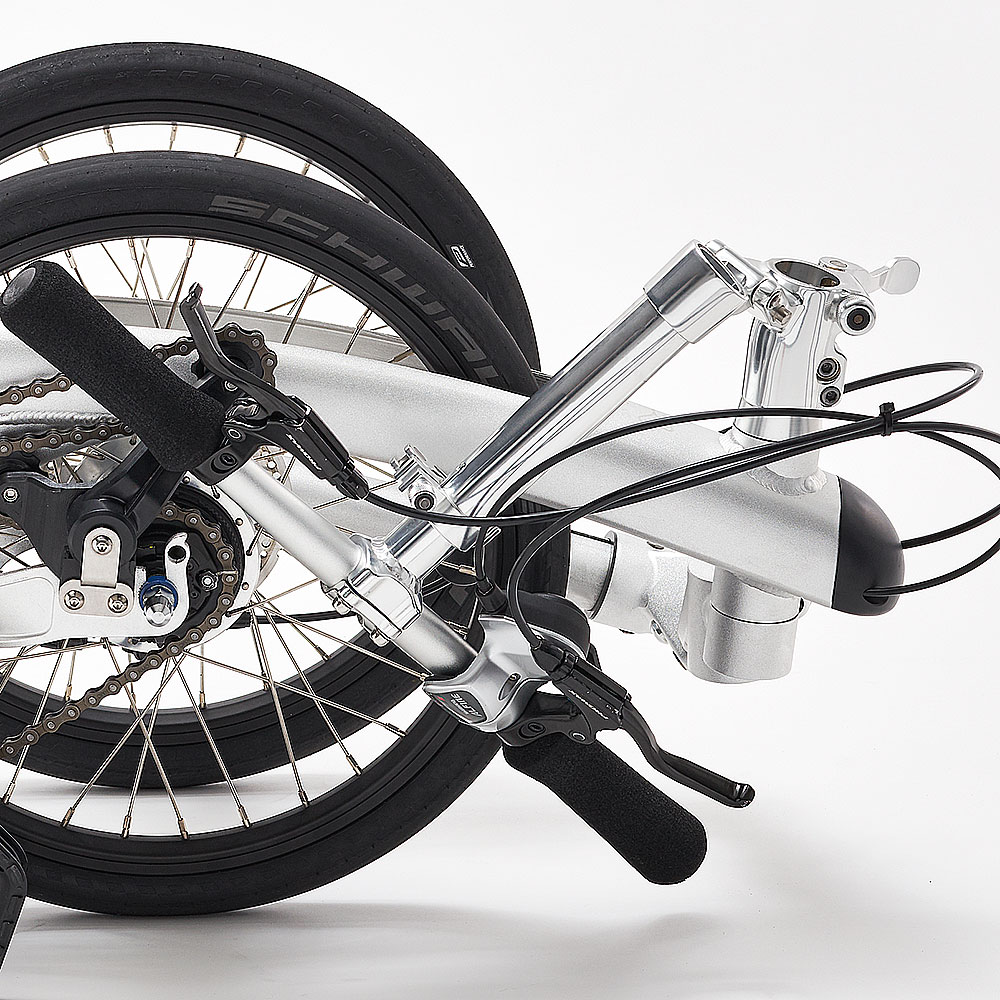 Internal Geared Hub
An internal geared hub has many advantages: it is largely trouble and maintenance-free and you can change gears even when stationary. For iruka we chose the high-quality and reliable Shimano internal geared hubs. It assures peace of mind even when riding on difficult roads with numerous ups and downs and frequent starts and stops.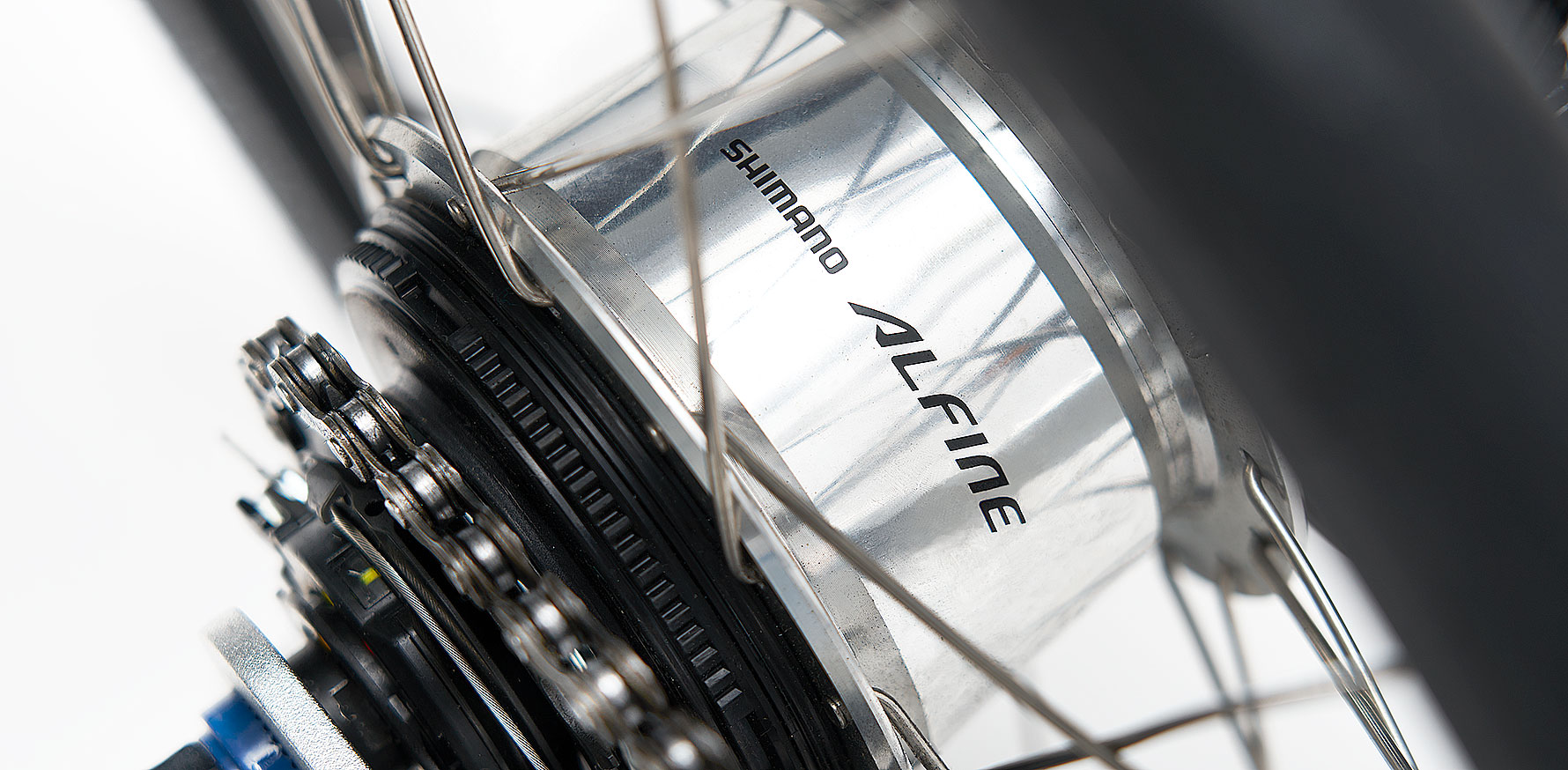 Brake
The mechanical disc brake has a 140mm small diameter rotor installed. It is excellent in braking force and operation, and works reliably in bad weather conditions.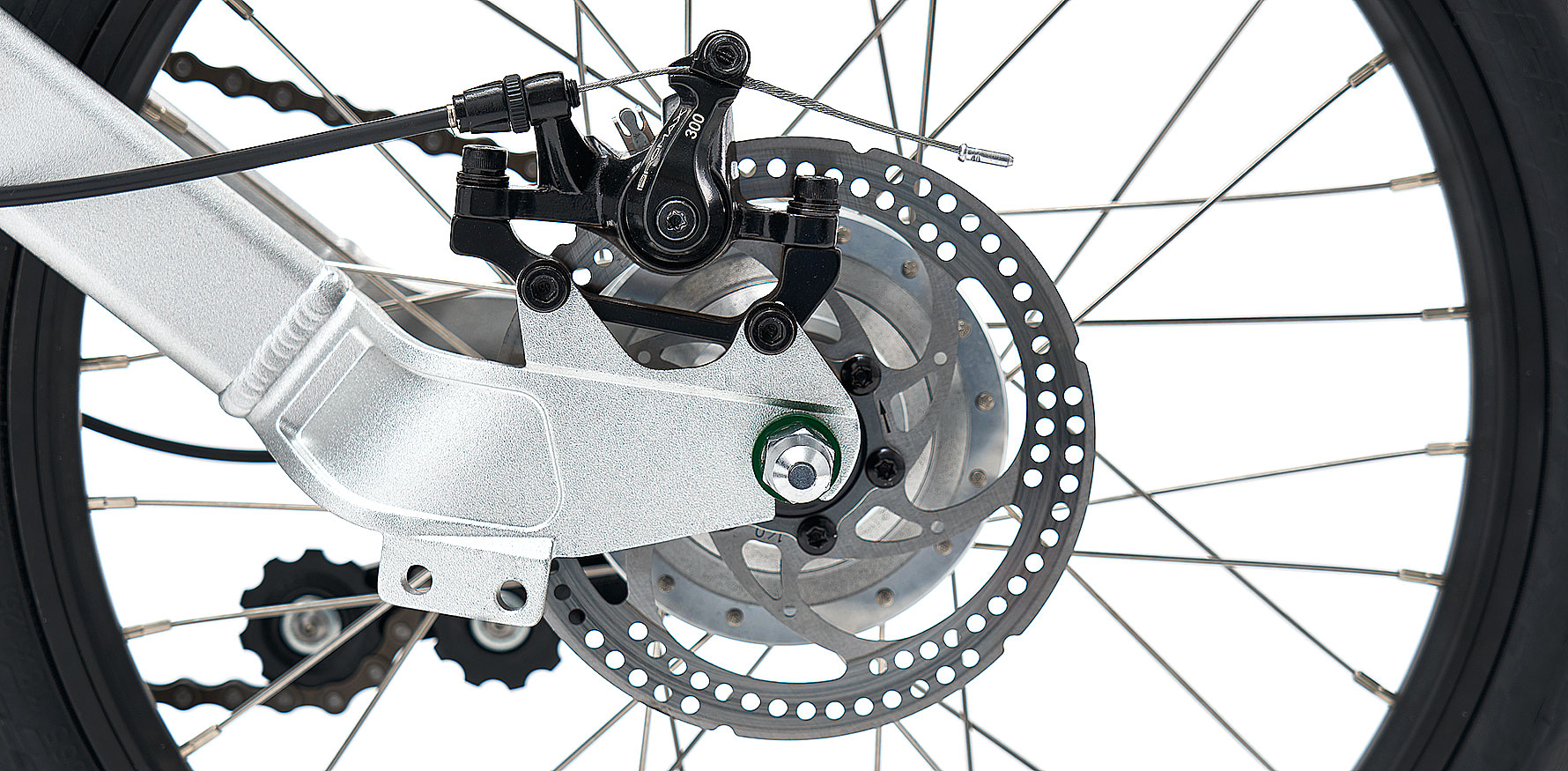 Chain Tensioner
It maintains optimal tension during riding and takes up the slack to prevent chain slippage when folding the bike.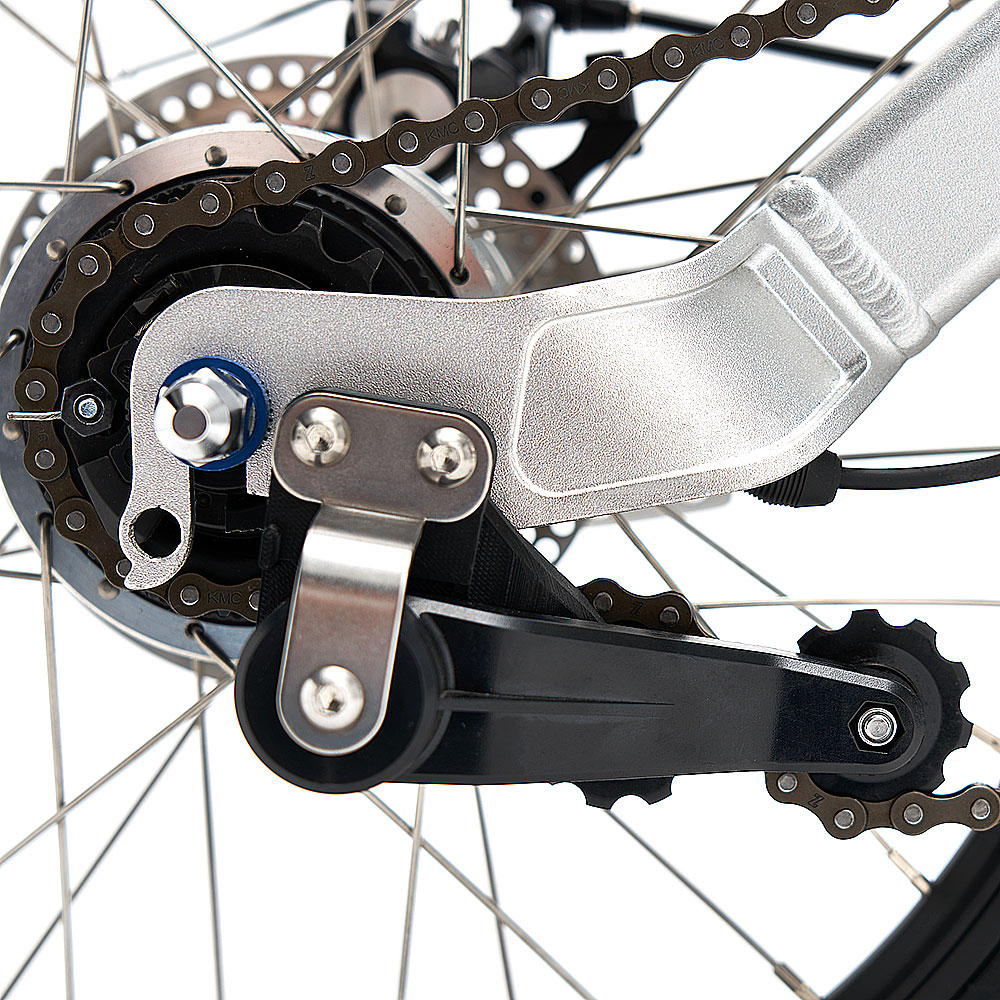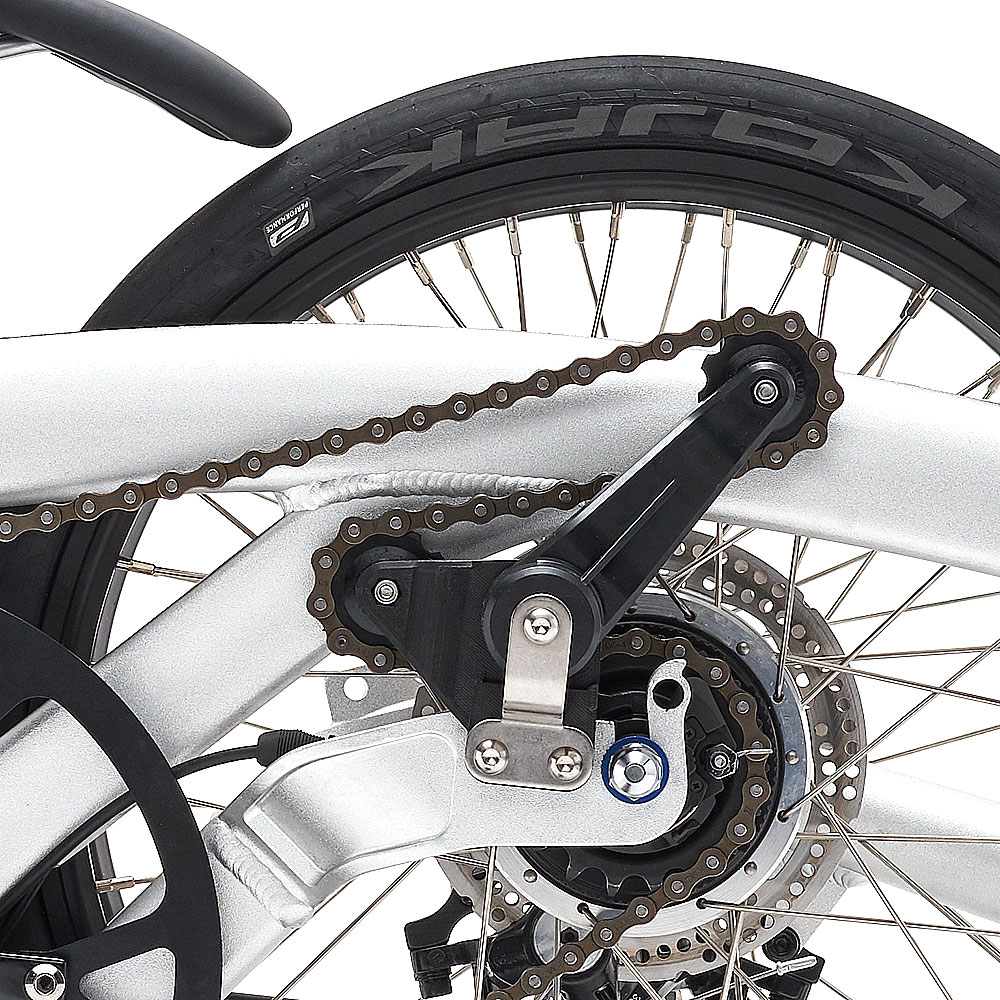 Wheels
The 18-inch wheels are a good balance between steady speed and sharp maneuverability. In Walk mode, the wheels act as casters for rolling.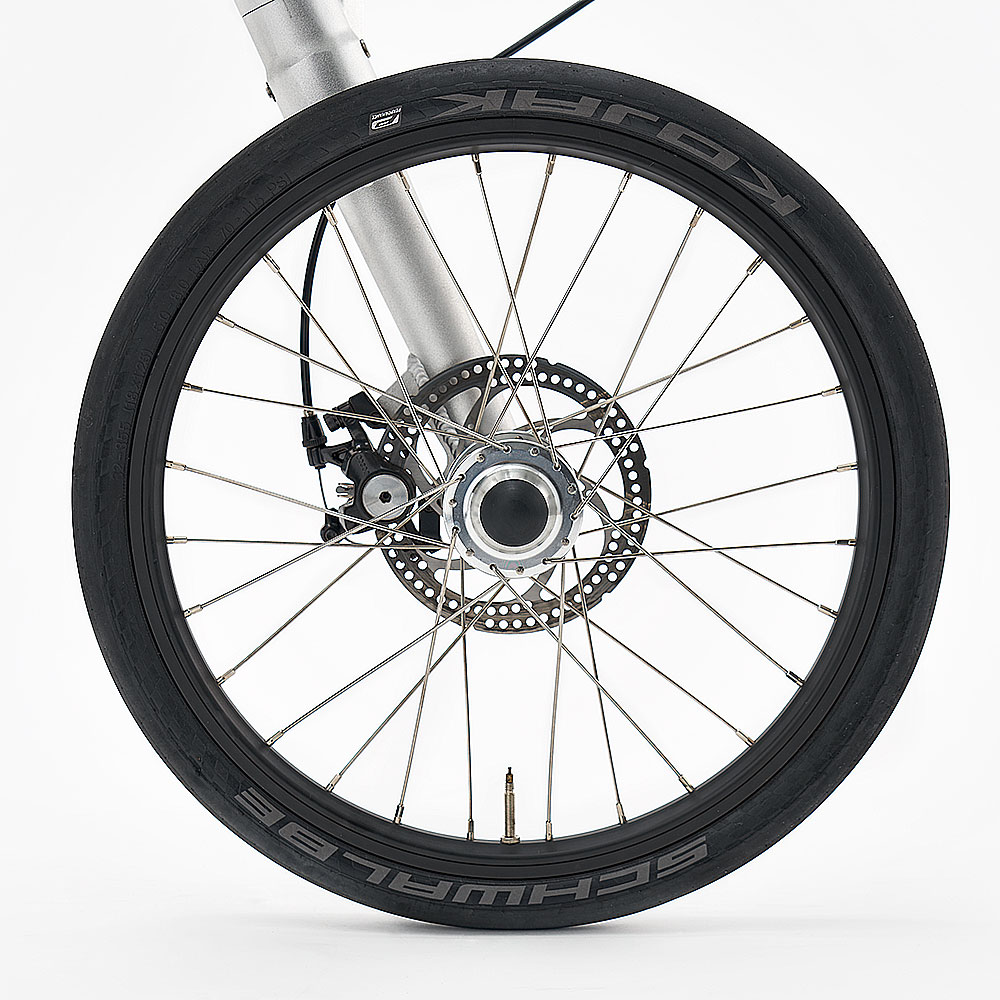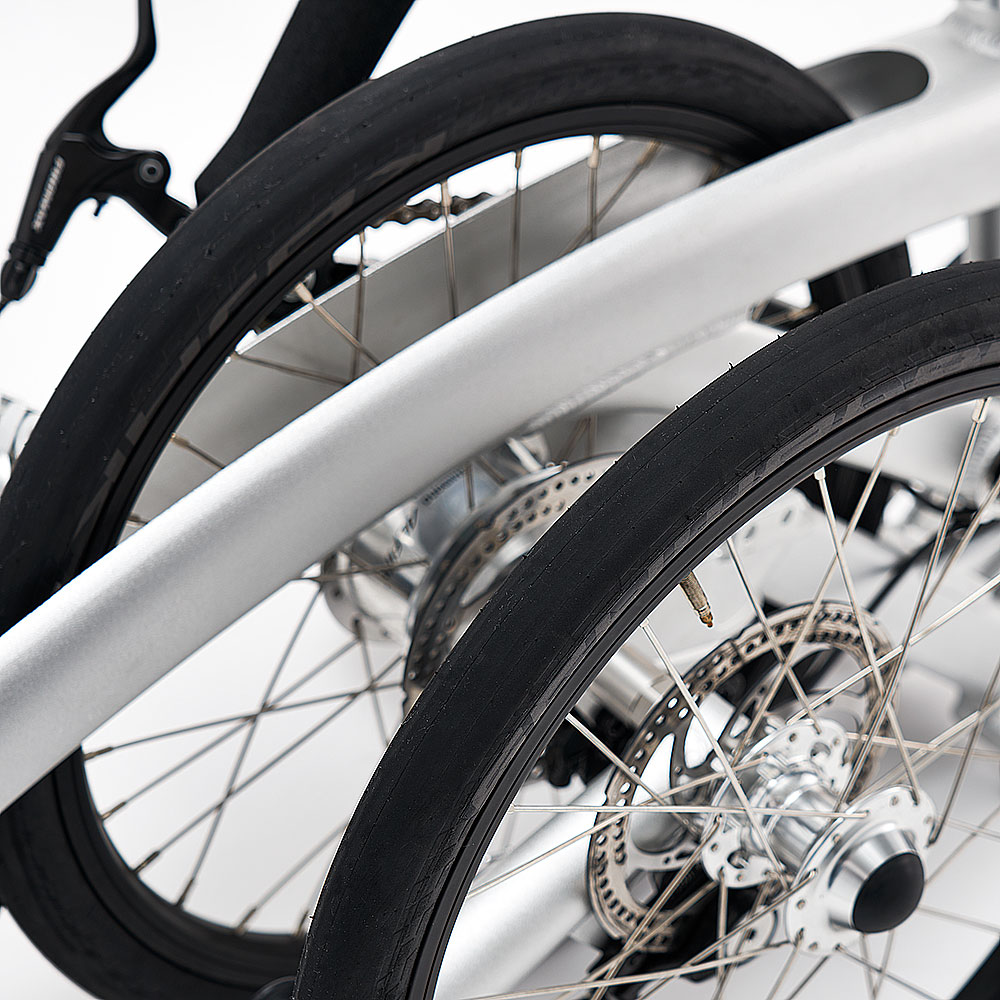 Coupler
A coupler connects the iruCarry and iruCart attachments. It also supports iruka in an upright vertical position in Sleep mode.